Vince Lombardi famously said, "Leaders are made, they are not born." The question is, where are they made if you are one of those people that are looking to develop your leadership skills?
Let's be honest, you barely have time as it is to balance work, family, friends, and the giant idea occupying real-estate in your mind. Where are you going to find the time to learn and develop a bunch of skills? Again, who has the time to complete another degree? Maybe attend another leadership conference? I got it! Head to the local bookstore and get a John Maxwell book. Surely, that will get me on the right track.
Let me save you the trip, my friend! John Maxwell said it best when he penned the quote, "A leader is one who knows the way, goes the way, and shows the way." Here's the thing, if you're anything like me you already know the way or at least a general direction. You've read blogs, watched YouTube videos, and absorbed enough necessary how-to content to get you going in the right direction. Now, you have to do just that. Go!
After you finally give yourself the green light, you'll encounter countless questions and doubts along the way (which is to be expected). That's when it's smart to stack your corner with some voices that have the power to propel you forward when you feel like you're immobilized by the unknown. We all need somebody, a mentor, to lean on! Mentorship we can count on.
Something so important to me in creating this site was to make sure we speak to the whole individual. So often we hear so much advice about the hustle and grind but forget peace of mind is just as important. There are layers to you that require attention in addition to tips and secrets to achieving goals. Here is my go-to list of people and podcasts worth following:
How To Money Podcast
(Courtesy: How To Money)
Want to learn how to live rich with less money? There are lots of podcasts and blogs for you to choose from, but I have come to like Joel and Matt's take on finances. Their dual perspective is a unique one because they speak about managing money from a 9-5 vantage point and a self-employed point of view.
Lewis Howes
(Lifestyle Entrepreneurship Mogul)
(Courtesy: Lewis Howes)
This guy is by far one of my favorites. I've been following him for a few years now. It all started when I saw a post he made on Instagram, and the rest is history. Lewis Howes has a great imprint online with his School of Greatness that spans from blogs, webinars, podcasts, and even books. If you've never heard of him, he's worth checking out. If you're looking for someone in your corner to help you make money online, he's definitely worth a follow.
Sonny Lennarduzi
(YouTube & Online Business Mogul)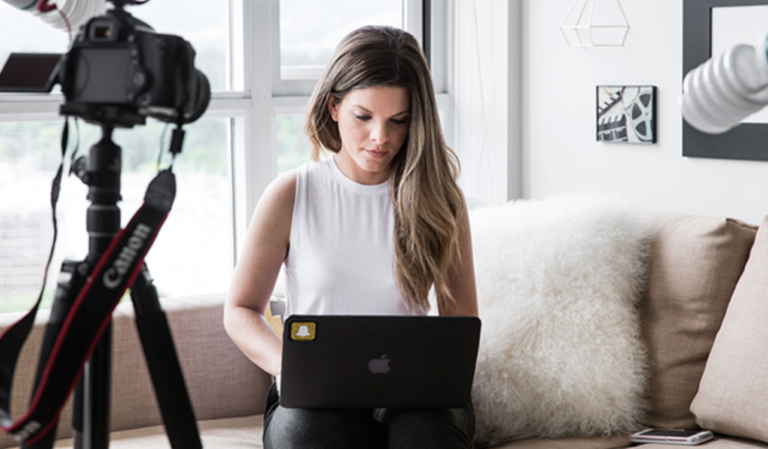 Courtesy: Sunny Lenarduzzi
A very often traveled pathway to making money online is via YouTube. There are so many experts to choose from, but I am recommending Sonny Lennarduzi for my list because she combines both practical advice with a lifestyle vlog feel. You not only get a sense of how to do what she does, but you also get to peek into her life as she takes you behind the scenes.